Steam Sterilisation Technology
Custom, Simple, Fast
Steam sterilisation technology exposes your products with saturated steam under pressure. Steam enhances the ability of heat to kill microorganisms by reducing the time and temperature required to denature or coagulate proteins in the microorganisms. Steam sterilisation cycles generally have three phases including conditioning, exposure and exhaust.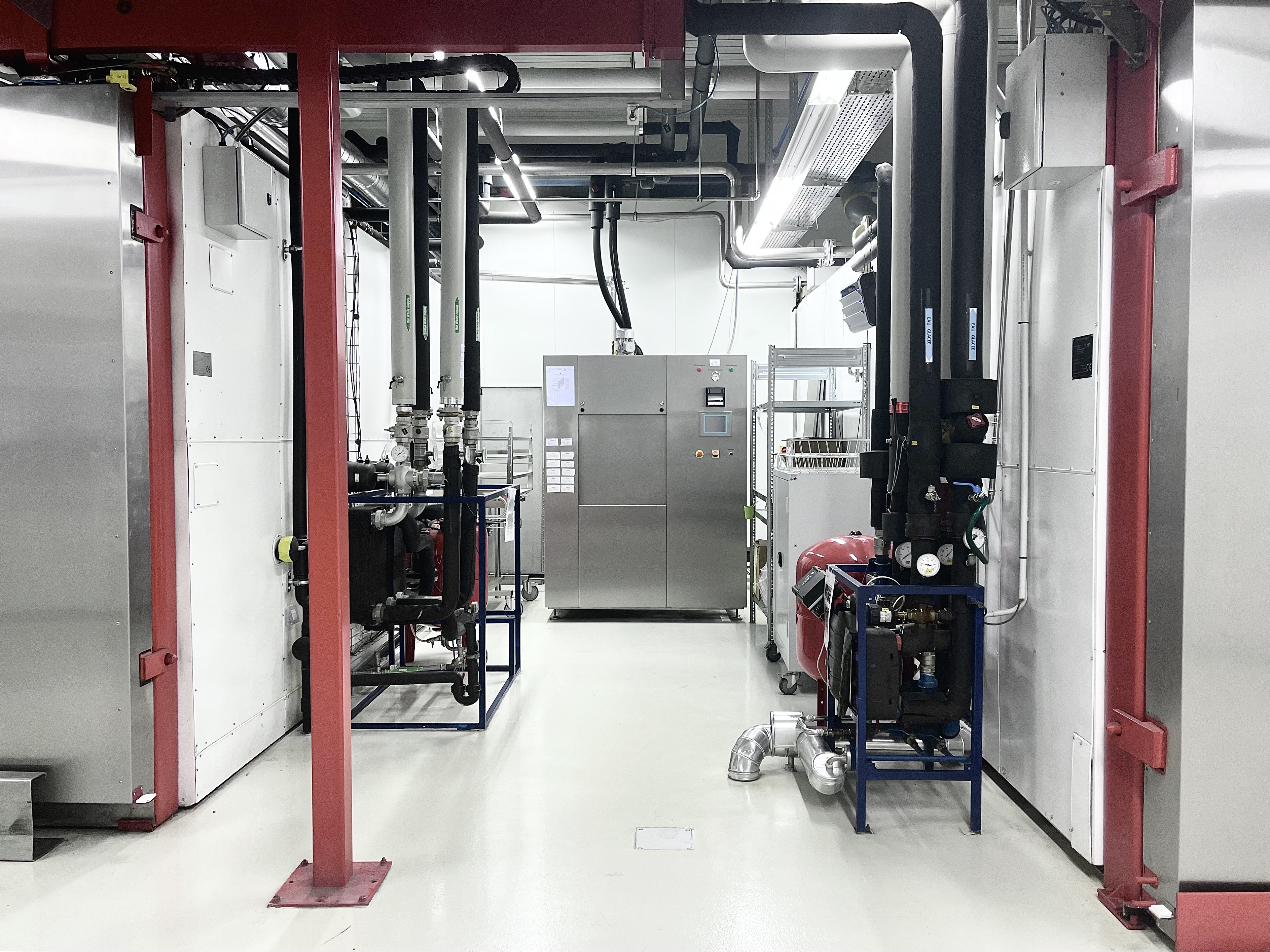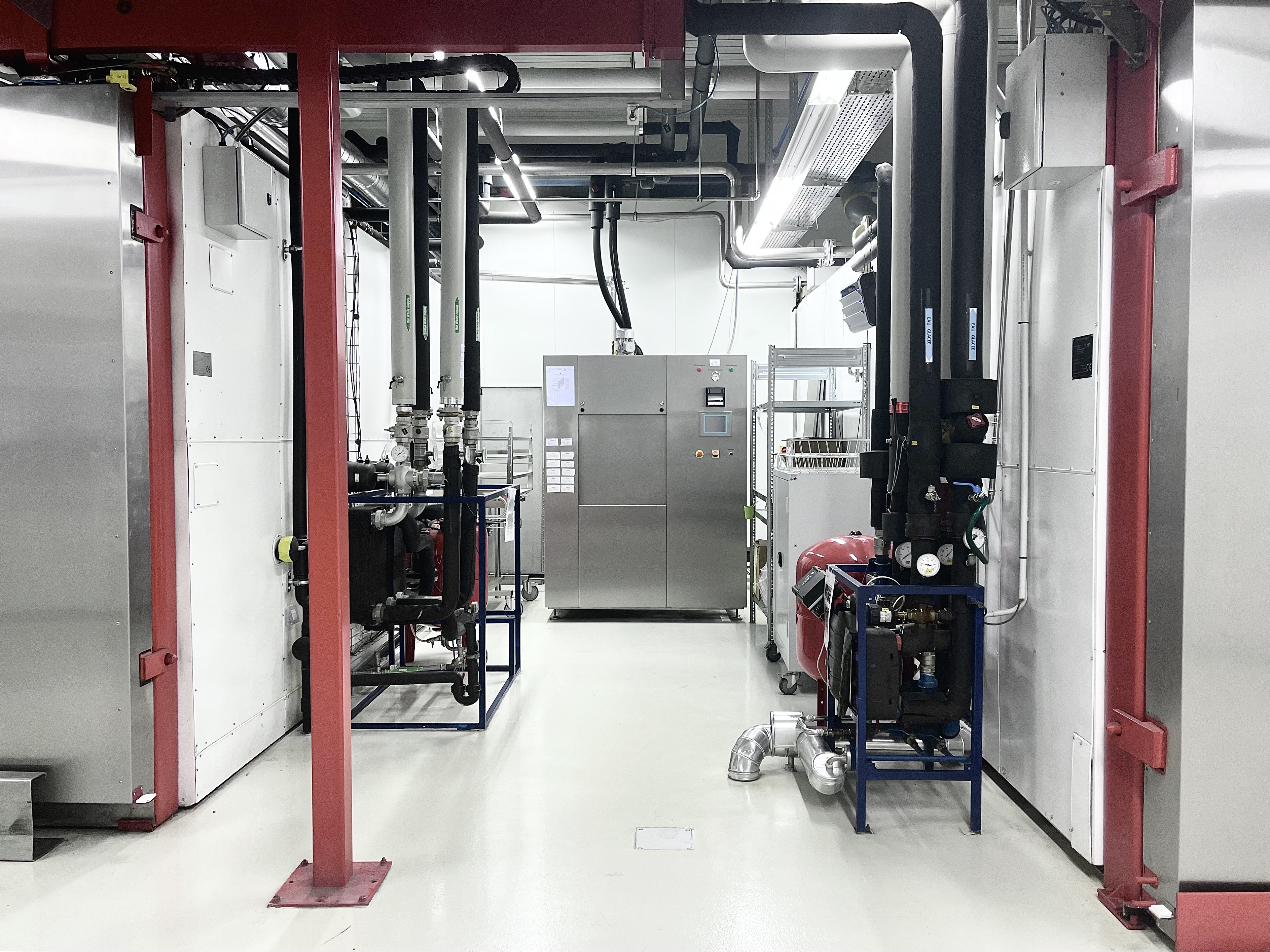 According to ISO 17665
Steam Sterilisation Technology is a simple yet very effective decontamination method. Sterilisation is achieved by exposing products to saturated steam at high temperatures (121°C to 134°C). The device's exposure time to steam would be anywhere between 3 to 15 minutes, depending on the generated heat.
For effective Steam Sterilisation it is critical that the steam covers all surfaces of the device. To ensure optimal conditions, our autoclaves have built in meters that display temperature and pressure conditions with respect to time. Biological indicator devices and Indicator tape which changes colour are also used to gauge the performance of the autoclave.
Medistri is fully qualified to perform Steam Sterilisation according to ISO 17665, ANSI & AAMI guidelines.
ISO 17665 specifies requirements for the development, validation and routine control of a moist heat sterilization process for medical devices. Moist heat sterilisation processes covered by ISO 17665-1:2006 include but are not limited to:
Saturated steam venting systems
Saturated steam active air removal systems
Air steam mixtures
Water spray
Water immersion
Our team prepares the validation protocol, perform all required sterilisation cycles, conduct all testing to generate a complete final report.
Advantages
Fast. Cycles length can range between 1 and 3 hours.
Decreased Biocompatibility complexities.
Suitable for Clinics, Hospitals & Private Practices.
Suitable for batches smaller than 400L.
Suitable for R&D stages of product development.
Disadvantages
Strong mechanical stress on the product and its packaging.
Strong thermal stress on the product and its packaging.
Limited to specific packaging designs and variations.
Not suitable for industrial volumes.
A customer-focused approach to Steam Sterilisation
The 3 phases of a standard Steam Sterilisation cycle:
Pre-Conditioning: During this phase, the air is removed from the chamber and the load is humidified by means of alternating vacuum and pressure pulses.
Exposure: During this phase, the chamber temperature is raised to and held at the pre-validated sterilising temperatures for the per-validated exposure duration.
Post-Conditioning: During this phase, dry loads are cooled and dried or liquid loads are cooled. The chamber is brought to atmospheric levels.
Learn more about the innovative healthcare companies using Medistri's Steam Sterilisation Services ➝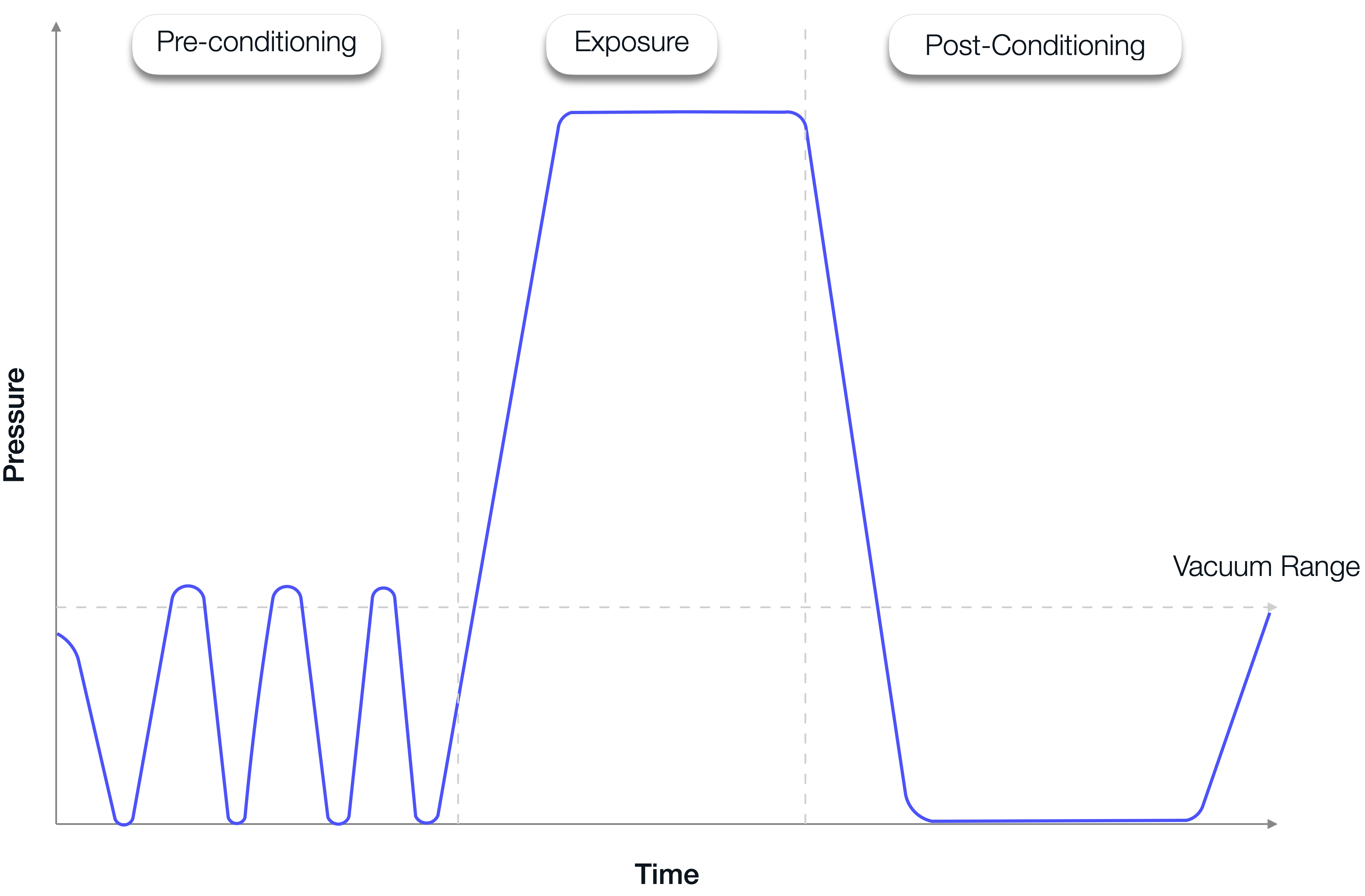 Are you ready to get started?
Contact us and our qualified team will respond.